10% Glycolic Acne Control Peel Pads
These 10% Glycolic Acne Control Peel Pads contain a powerful combination of Glycolic and Salicylic Acids to effectively target acne and post-acne scars, delivered in a convenient pad format.
Specially formulated to promote skin's cellular renewal process, unclog pores and accelerate the removal of dead skin cells, these acne-clearing pads are also enhanced with Dr. Zenovia's proprietary REG-ulate360 Complex™ to balance hormonal acne and regulate sebum production for healthy, clear skin.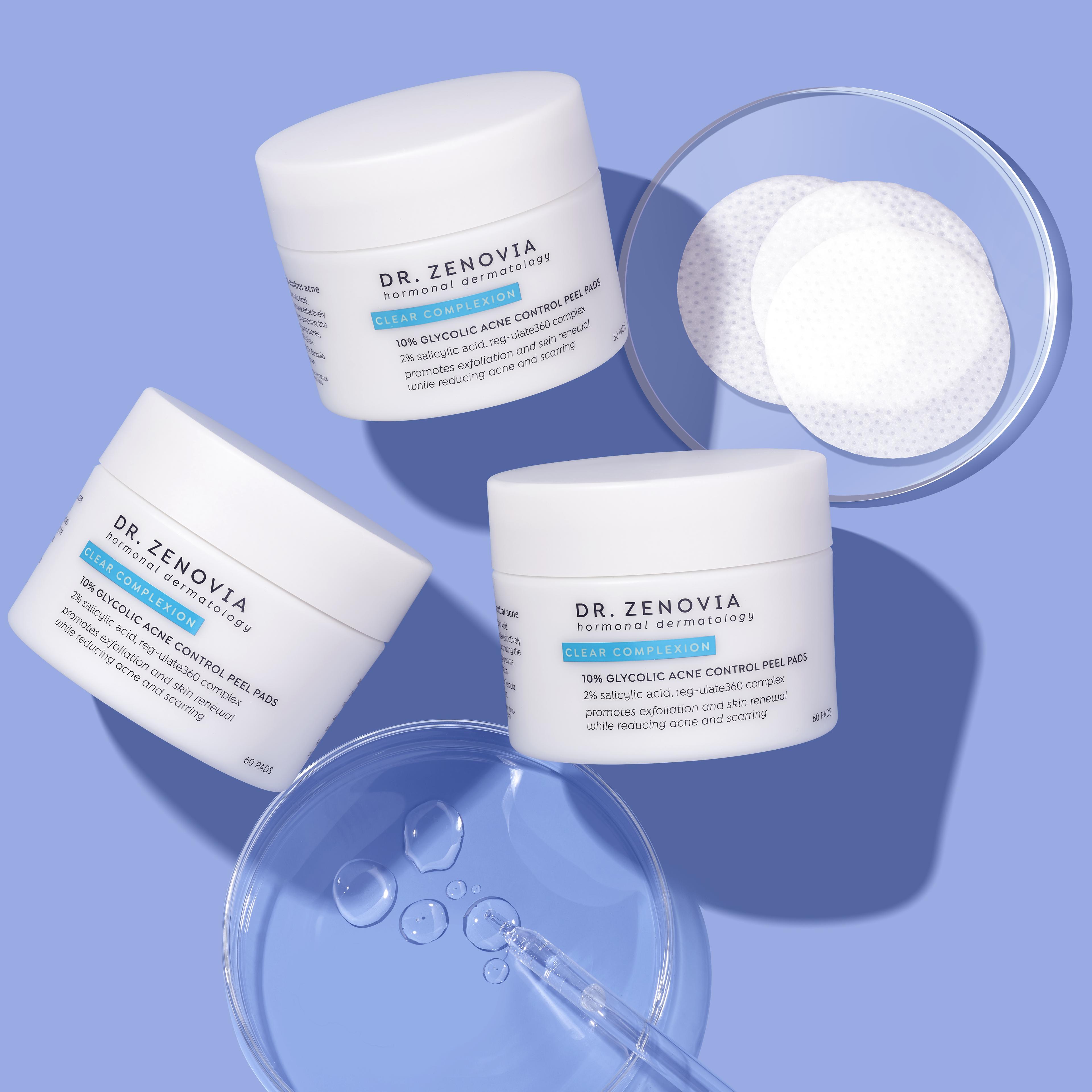 PEEL YOUR WAY TO BLEMISH-FREE, RADIANT SKIN
WHAT SHE SAID...
Alexandria shares how the Dr. Zenovia 10% Glycolic Acne Peel Pads are her "absolute fave" in her daily skincare regimen to reduce the look of redness and acne scarring. She's so grateful these amazing pads have even helped to minimize the look of acne scars she's had for over six years.