Dermatologist-developed acne treatment
Seven powerful skincare products scientifically formulated to eradicate all types of acne. 
Effective acne treatment requires a clinical approach
Comedonal Acne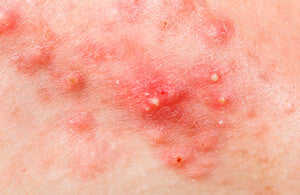 Papulopustular Acne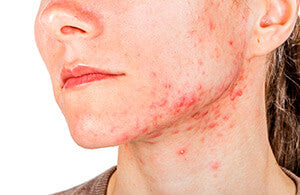 Cystic Acne
Reduce Bacteria & Inflammation
Infused with the most powerful acne-fighting topical ingredients including Benzoyl Peroxide, All-trans-Retinol, medical-grade Aloe Vera, and Dr. Zenovia's proprietary REG-ulate360 Complex™, the Clear Complexion Collection is scientifically formulated to help reduce bacteria and inflammation, two of the leading causes of acne.
Increase Cellular Turnover & Exfoliation
Dr. Zenovia's breakthrough Clear Complexion Collection delivers the most advanced medical-grade combination of Glycolic Acid, Salicylic Acid and All-trans-Retinol to help promote skin's natural cellular turnover process, shedding dead skin cells and inhibiting the formation of acne.
Support skin barrier healing
A compromised skin barrier increases skin's permeability allowing irritants to enter the skin. Dr. Zenovia's scientifically formulated Clear Complexion Collection features the most powerful clinically formulated topical ingredients combined with soothing medical grade Aloe Vera to help repair skin's barrier's function, while reducing any inflammation and redness.